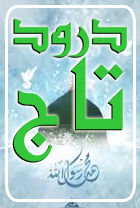 "This salutation is famous throughout the world. It was written by Shaykh Abu Bakr bin Salem (R.A) who is buried in Aynat, Hadramawt. – 919 – 992 H. / 1513 – 1583 C.E. –
Shaykh Abu Bakr bin Salem (R.A) was from among the great Awliyaa of Allah and is known as "Fakhr al Wujud" (The honor of creation). It is enough of a testification of the greatness of his rank to know that this Salutation has achieved an acceptance throughout the world. This salutation is an overflowing spring of blessings and is one of the favorite salutations of all lovers of the Prophet Sall Allahu 'alaihi wa Aalihi wa Sallim. 
The benefits of this prayer are so vast that they cannot be completely encompassed. Its recitation brings the reader purity of heart, clarity of intellect and vision of the Prophet, Allah bless him and give him peace. Regular recitation increases sustenance, protects from the evils of magic and jinn, and removes calamities. There are limitless benefits for this Blessed Darood Sharif [Salaat 'Alan-Nabi Sall Allahu Alaihi wa Aalihi wa Sallam] and they cannot all be written. A few are mentioned.
View or Download Arabic  View or Download Arabic/English
Return to Zikr Page